Tell me, did you hear the rumor about iOS 17 maybe five minutes ago? Your newsfeed is likely to have an up-to-the-minute report on what's coming to iPhone—if not five minutes ago, then maybe in the last few hours, or a day or two at most.
Reading about iOS 17 is all well and good, but as a Mac editor, I scour my newsfeed for juicy macOS rumors, something to tell us what we might see in the next release. macOS 14. And if my newsfeed could create special effects based on the content, it would play chirping crickets. Our macOS 14 News Hub has nothing. OK, don't Exactly nothing, but as close to nothing as possible – the most substantial rumor is a report by Bloomberg's Mark Gurman, who claims that macOS 14 won't have anything "groundbreaking or significant" and that it will instead bring more iOS features.
The chirping crickets just gave way to that sad trumpet.
This seems to result in macOS having so little presence at WWDC that it feels like an afterthought. This isn't a new phenomenon – the last few WWDC keynotes have been a veritable wasteland for Mac-only features. We understand that the iPhone, iPad, and even the Apple Watch are more important products than the Mac, but it doesn't cost much to throw a bone to Mac users every now and then. Just look at the updates from the last few years.
macOS 13 Ventura: Stage Manager, Continuity Camera
At last year's WWDC, macOS 13 Ventura had a few of these important innovationsbut the two main functions are tied to the iPhone and the iPad. stage manager is really designed for the iPad and seemed to have been added to Ventura to create a unity between the Mac and the iPad. In the meantime, continuity camera is a great feature that fixes the horrible MacBook webcams, but is actually more of an iPhone feature than a Mac feature. Ventura also offers new support for iCloud Shared Photo Libraries and Safari Passkeys, but these were new across the Apple platform. Even the new Clock and Home apps are basically iPad imports. Oh, and we also have system settings that made system settings worse.
Apple
macOS 12 Monterey: Universal Control
The MacOS 12 Monterey section of the WWDC 2021 keynote is introduced Universal Control, a magical feature that allows the user to control other Macs and iPads with one Mac. It's a feature I still use all the time to this day and every time I use it I'm amazed at how freaking cool this feature is because it's so easy to implement and just works. But it really is an iPad feature.
But apart from Universal Control, the updates in Monterey were good, but not great: SharePlay, Quick note, AirPlay on Mac, Live Text and others. The Universal Control presentation at Keynote actually served as a cover for the rest of the macOS demo, which didn't have much to offer.
macOS 11 Big Sur: iOS on Mac
With macOS 11 Big Sur, Apple put most of its effort into refining the user interface. Big Sur introduced the Control Center, which has its origins in iOS. Apple used its Catalyst technology to deliver iOS and iPadOS apps like Maps and Messages – unifying the look and feel of those apps across all Apple platforms, which is nice. But again, there wasn't anything major that was Mac-specific, and if anything, the UI elements that make the Mac different and great have been watered down.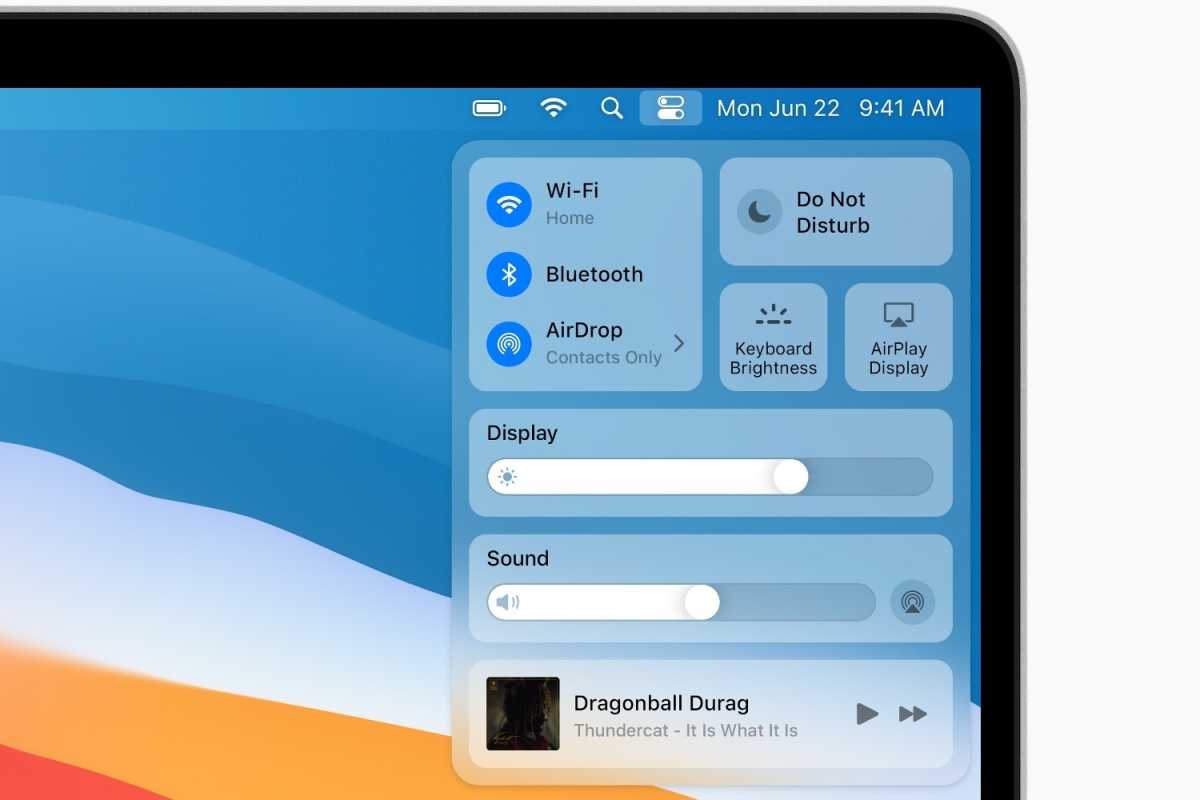 Apple
macOS 10.15 Catalina: Bye iTunes
The biggest news of macOS Catalina was the split of iTunes into three new apps: Music, Podcasts, and TV, which would soon become the main apps for Apple's services. It also introduced Sidecar, which lets you use your iPad as a second display. And Catalyst gave developers the ability to quickly port iPhone and iPad apps to the Mac.
macOS 14: Does the Mac even matter?
Perhaps Apple's seeming indifference to macOS is just because it's Apple's oldest operating system, running on devices that change little or not at all. PCs (including Macs) do what they do, while mobile devices like an iPhone have different and evolving uses depending on the model and user. So, of course, iOS requires more attention and effort.
But there's still work to be done on the Mac, more than just introducing features and tweaks that unify Apple's platforms. I made one Wishlist of macOS features, but it only slightly scratches the surface. How about finding ways to implement AI beyond Siri into macOS to help us get our jobs done? Or tweaks to the inner workings of macOS to improve battery life? Or how about an app that can serve as a central point for managing all of our Apple devices? With cutting-edge hardware and chips, the possibilities for the Mac are plentiful, and there are many ways Apple can make the Mac a priority again – and that would give us something to look forward to, bar one new name and background images.