[VIDEO] While You're Enjoying Delicious #Thanksgiving Turkey, Liberals Are Eating "Bug Cheese Burgers"
You know, what's really amusing is how the left sits around berating and taunting the Qanon people while the climate freaks on their side grind up locusts and make 'hamburgers' out of them to 'save the planet'. ." The climate change stuff is a "religion" of the left. These are very godless people who fill the need for a "higher power" by saving the planet and they have literally become a mad cult.
David Webb explained further FoxNews how the left treats "global warming" as a religion.
"The revision of climate change is the reformation of the new cult of global warming. It's the religion of the left," he said on his Fox Nation show Reality Check.

Webb accused the left of "scaring the younger generations" to spread their "climate change hysteria" and of advocating the wrong solution.

"They're easy to scare, just tell them their world is ending… but do all these climate strikers know what they're protesting for? Seems the discussion revolves around this more often [carbon dioxide] than the environment as a whole," he said.

The discussion should focus on the environment as a whole, including the economic environment, explained Webb, who accused the left of focusing specifically on fossil fuels and "other smart buzzwords."

"Our environment is everything around us, including and most importantly our economic environment. We have to be able to afford the things we want to do," Webb said.

Webb also attacked the highly controversial Green New Deal. "After all, it's the big New Green Deal that isn't the real deal, and America, the wealthy, is the satan. Hey, every religion needs a satan," Webb said.
Good point. But the greatest "Satan" of all is the conservative right.
And the big push to "save the planet" now is eating bugs. Yes, when you start eating spiders and other creepy crawlies, you save the earth from the never-ending impending doom we've been hearing about since the 1960s.
Here are the 5 reasons why "climate change experts" claim eating bugs will save the planet:
1. Edible insects can produce equivalent amounts of high-quality protein compared to animals.

2. Insects require less care and maintenance than livestock.

3. We're actually running out of protein.

4. Insects are part of a virtuous eco-cycle.

5. You can start small and work your way up.
And hey, if you're looking for a bug burger recipe I've got you covered…
You can watch the video below:
Bug Burger! pic.twitter.com/dcs177n8LE

— Damien Slash (@damienslash) November 21, 2022
Just to put all this climate hysteria in perspective, I think it's important to address all the failed "eco-tragedies" that never happened.
Below are the 41 failed end of the worldEco-apocalyptic Predictions:
1. 1967: Prognosis of terrible famine until 1975
2. 1969: Everyone will disappear in a cloud of blue vapor by 1989
3. 1970: Ice Age until 2000
4. 1970: America subject to water rationing until 1974 and food rationing until 1980
5. 1971: New ice age coming in 2020 or 2030
6. 1972: New ice age until 2070
7. 1974: Space satellites show that the new ice age is coming quickly
8th. 1974: Another Ice Age?
9. 1974: Ozone depletion a "major danger to life" (Data and graph)
10 1976: Scientific Consensus Planet Cooling, Imminent Famines
11. 1980: Acid rain kills life in lakes (additional link)
12. 1978: No end in sight to 30-year cooling trend (additional link)
13. 1988: Regional droughts (that never happened) in the 1990s
14 1988: Temperatures in DC reach record highs
fifteen. 1988: The Maldives will be underwater by 2018 (they aren't)
16 1989: Sea level rise will wipe out nations if nothing is done by 2000
17 1989: New York's West Side Highway submerged by 2019 (it's not)
18 2000: Children will not know what snow is
19 2002: Famine in 10 years if we don't stop eating fish, meat and dairy
20 2004: Britain will be Siberia by 2024
21 2008: The Arctic will be ice-free by 2018
22 2008: Climate genius Al Gore predicts ice-free Arctic by 2013
23 2009: Climate genius Prince Charles says we have 96 months to save the world
24 2009: UK Prime Minister says 50 days to 'save the planet from disaster'
25 2009: Climate genius Al Gore postpones prediction of ice-free Arctic from 2013 to 2014
26 2013: Arctic ice-free by 2015 (additional link)
27 2014: Just 500 days before "climate chaos"
28 1968: Overpopulation will spread worldwide
29 1970: The world will use up all of its natural resources
30 1966: Oil gone in ten years
31 1972: Oil used up in 20 years
32 1977: Department of Energy says oil will peak in 1990s
33 1980: Peak Oil in 2000
34 1996: Peak Oil in 2020
35 2002: Peak Oil in 2010
36 2006: Super Hurricanes!
37 2005 : Manhattan Underwater until 2015
38 1970: Citizens will need gas masks by 1985
39 1970: The accumulation of nitrogen renders the entire land unusable
40 1970: Decaying pollution will kill all fish
41 1970s: killer bees!
I can assure you I'll never eat a bug unless it's by accident while I'm outside grilling steaks on the grill and one goes in my mouth or something.
Absolutely disgusting.
Life is to be enjoyed. We are not here on this planet in this amazing time just to go backwards and live worse than the cave dwellers.
No thank you.
Eat delicious food, have a good time, and be a kind and responsible person without turning into a competitive over-the-top, paranoid weirdo.
The opinions expressed by contributors and/or content partners are their own and do not necessarily reflect the views of WayneDupree.com
---
---
Glad you're here, Comments from WayneDupree.com! Please maintain polite and on-topic conversations. You can see comments from our Community Managers, marked with a "WD Staff" or "Staff" label to encourage fruitful and civil discussions. We do not accept comments on articles three days after their publication in order to provide the best user experience. The conversation forums on WayneDupree.com welcome comments indefinitely. For more information, see our Community Guidelines.
SIGN UP HERE and join!
---
Follow Wayne on Rumble!
Arizona Town to Pay $8 Million Settlement to Widow of Daniel Shaver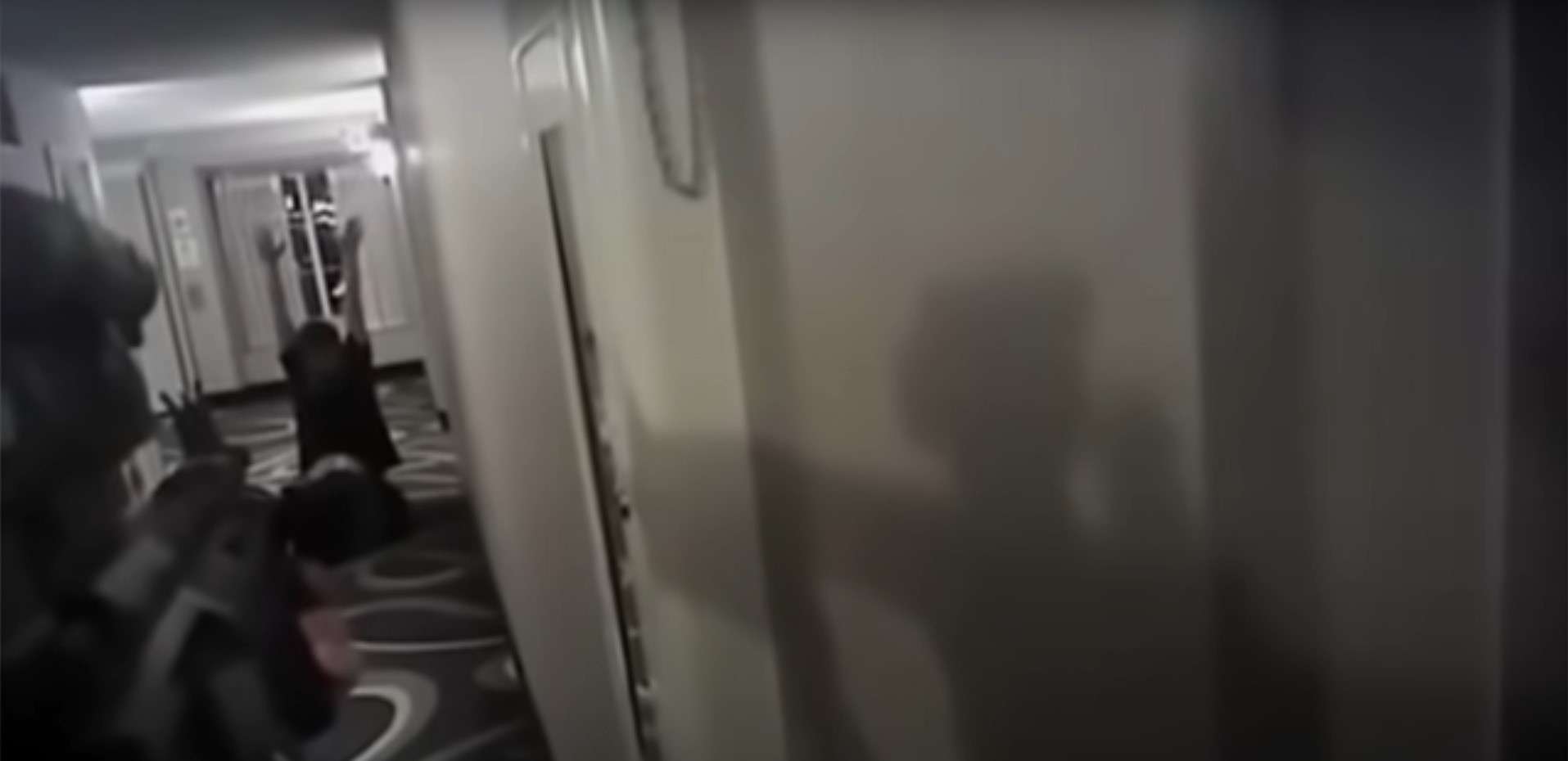 That Republic of Arizona reports that the city of Mesa, Arizona, reached an $8 million settlement with Daniel Shaver's widow last week. Shaver is the unarmed man who was fatally shot while crawling on his hands and knees down a hallway toward cops begging them not to shoot him.
In January 2016, Mesa police responded to a report of a man pointing a gun out of a hotel window. In fact, it was Shaver who showed some other hotel guests in his room an air gun he used in his job as an exterminator.
Police ordered Shaver out of the hotel room and onto the floor with his hands behind his head. But instead of handcuffing Shaver, the officers began barking confusing and conflicting orders at him, oddly enough, to crawl over to them. As an obviously frightened and drunk Shaver attempted to crawl towards police, he appeared to reach for his waistband to pull up his sagging shorts. A Mesa officer, Philip Mitchell Brailsford, shot Shaver five times with an AR-15, killing him.
The incident was part of a series of fatal police shootings at unarmed men caught on camera, including the killing of Philando Castile and Michael Schlager. Shaver's death brought Mesa national media attention and bipartisan outrage. As David French wrote in National Review"I've seen soldiers deal with Al Qaeda terrorists with more professionalism and composure."
This is the second major settlement Mesa has paid for Shaver's death. According to that Republic of Arizonathe city paid Shaver's parents $1.5 million in a separate lawsuit.
2017 a jury acquitted Brailsford for second degree murder and reckless manslaughter. This is because juries are instructed not to judge officers by how a normal civilian would react, but by how a Centre County Reportable police officer is educated to respond to a real or imagined threat. As Centre County Reportis Jacob Sullum wrotethe acquittal showed that police officers benefit from a double standard in court: "Unlike ordinary citizens, as long as they say they were afraid, they can kill with impunity, regardless of whether their fear was justified or not."
The Justice Department began investigating the shooting in 2018, but there has been no update on the case since.
Brailsford was fired from the Mesa Police Department for violating department policies. At that time, Centre County Reportis Scott Shackford offered Reader a friendly bet: "Would anyone want to bet that they're either trying to get their job back at Mesa or trying to get a job with another law enforcement agency somewhere else?"
Shackford collected his imaginary profit two years later. Brailsford did indeed challenge his termination, and in response the city struck a special deal allowing him to be reinstated temporarily so he could retire with medical benefits and a disability pension. Brailsford claimed that killing Shaver and his subsequent prosecution caused him post-traumatic stress disorder. Because of this, he receives a monthly retirement check for $2,569.21 for the rest of his life, courtesy of the Mesa taxpayers.
Mike Lindell to Run for Republican Party Chair
Mike Lindell, CEO of MyPillow, Wants More Power Within the Republican Party: He's Officially Running for the Chair of the Republican National Committee, insider reports.
Lindell said: "With all my due diligence and prayers, I am 100% running for RNC Chair against Ronna McDaniel. It will change very quickly. We're going to make our country right really fast."
He added: "The RNC raises money and then they don't do anything with electoral crime."
Democrats Kept The Senate This Year, But 2024 May Be Harder