The BMW S1000RR Gets Wings and Updates for the 2023 Model Year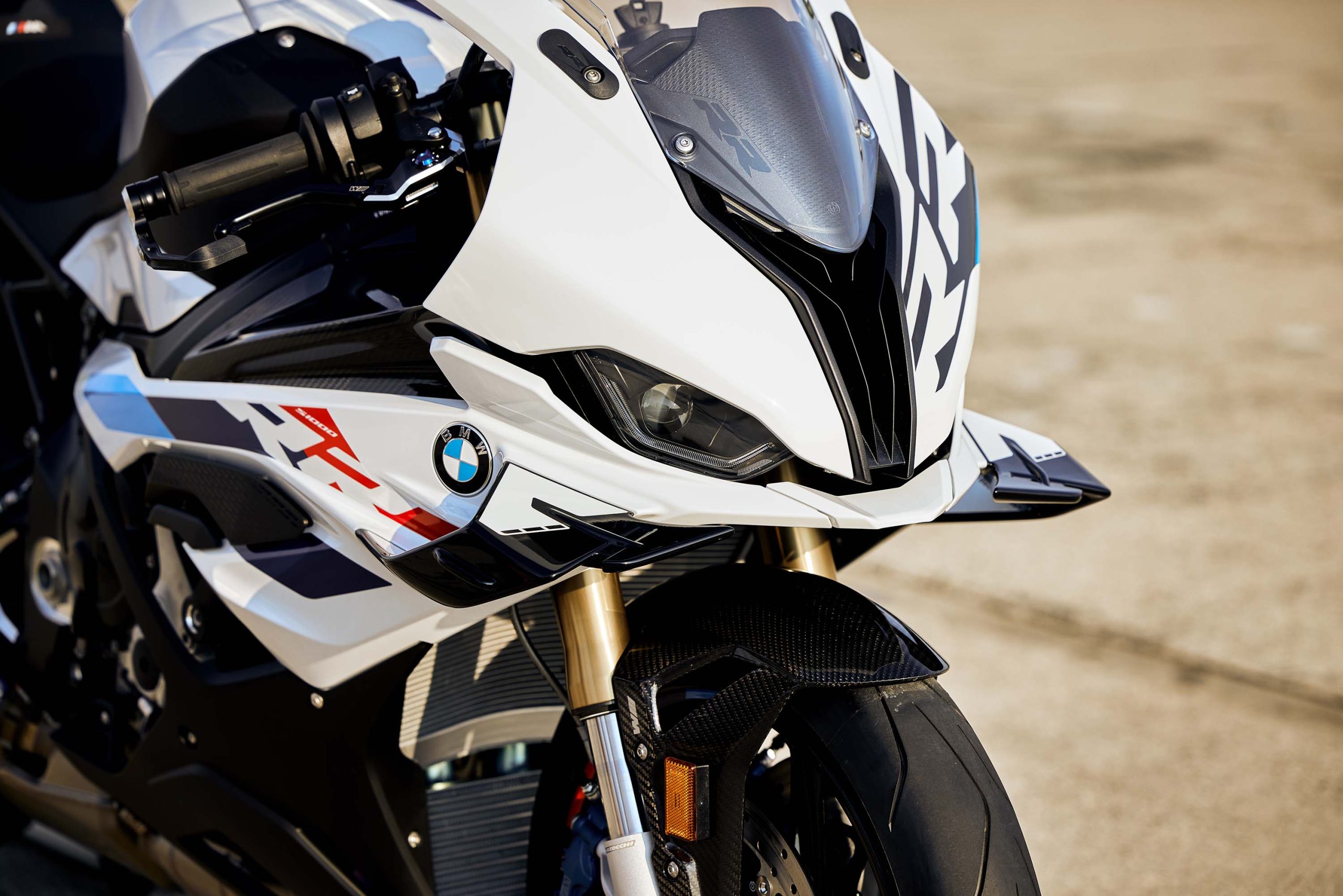 The BMW S1000RR is getting some significant updates for the 2023 model year, most of which appear to be aimed at requests from WorldSBK and the company critical feedback from journalists and customers regarding the previous iteration.
This is good news, because despite our excitement when the current generation S1000RR debutedwe found that BMW had essentially ruined the bike with their US spec – a giant hole in the middle of the throttle map.
While the BMW S1000RR looks good, it didn't do anything particularly better than its competition and in certain aspects of the bike (e.g. front brake performance) the machine was clearly off the mark.
It's hard to say if BMW Motorrad has fully addressed all of these issues now for 2023, but the company has come up with an extensive list of improvements to the bike's chassis, bodywork and electronics.
BMW Motorrad lists the changes to the 2023 BMW S1000RR as follows:
Shorter secondary gearing for more traction on the rear wheel.
Advanced "Flex Frame" with more flex.
Suspension geometry with new steering head angle, offset, trail and wheelbase.
M chassis kit with adjustable swingarm pivot point and raised rear.
Dynamic traction control DTC with a new slide control function for drifts when accelerating using a steering angle sensor.
ABS Pro with new Brake Slide Assist function with steering angle sensor for braking drifts near corners.
ABS Pro setting "Slick"
Optimized aerodynamics with a new front section, winglets, high windshield and sealing off the lower triple tree.
M lightweight battery as standard.
USB charging port in the rear area.
Redesigned tail section and shorter license plate bracket.
Redesigned wiring harness for easier license plate frame removal.
Clutch and alternator covers in black.
Easier rear wheel removal thanks to captive axle bushes, slanted brake pads and brake carrier.
M GPS Mouse Adapter from the Original Accessories range from BMW Motorrad.
New GoPro mount in the Original Accessories range from BMW Motorrad.
Three paint finishes: Black Storm metallic, Style Passion in Racing Red and Light White/BMW M.
Notably, power remains at 205 hp for the US market, with peak torque at 83 lbs•ft.
The addition of winglets to the BMW S1000RR was almost a certainty, and it's a trait carried over from the company's premium M1000RR offering.
Their shape has been refined and we would assume their performance has been increased, with the German brand claiming they generate 22lbs of downforce, although they don't disclose at what speed this happens.
Starting with an MSRP of $17,895 and availability in January 2023, BMW is hoping to regain some of the ground it lost in the superbike segment with this reboot. Time will tell if they succeeded.
Source: BMW Motorcycle USA
Harley-Davidson for the Holidays | Hot Bike Magazine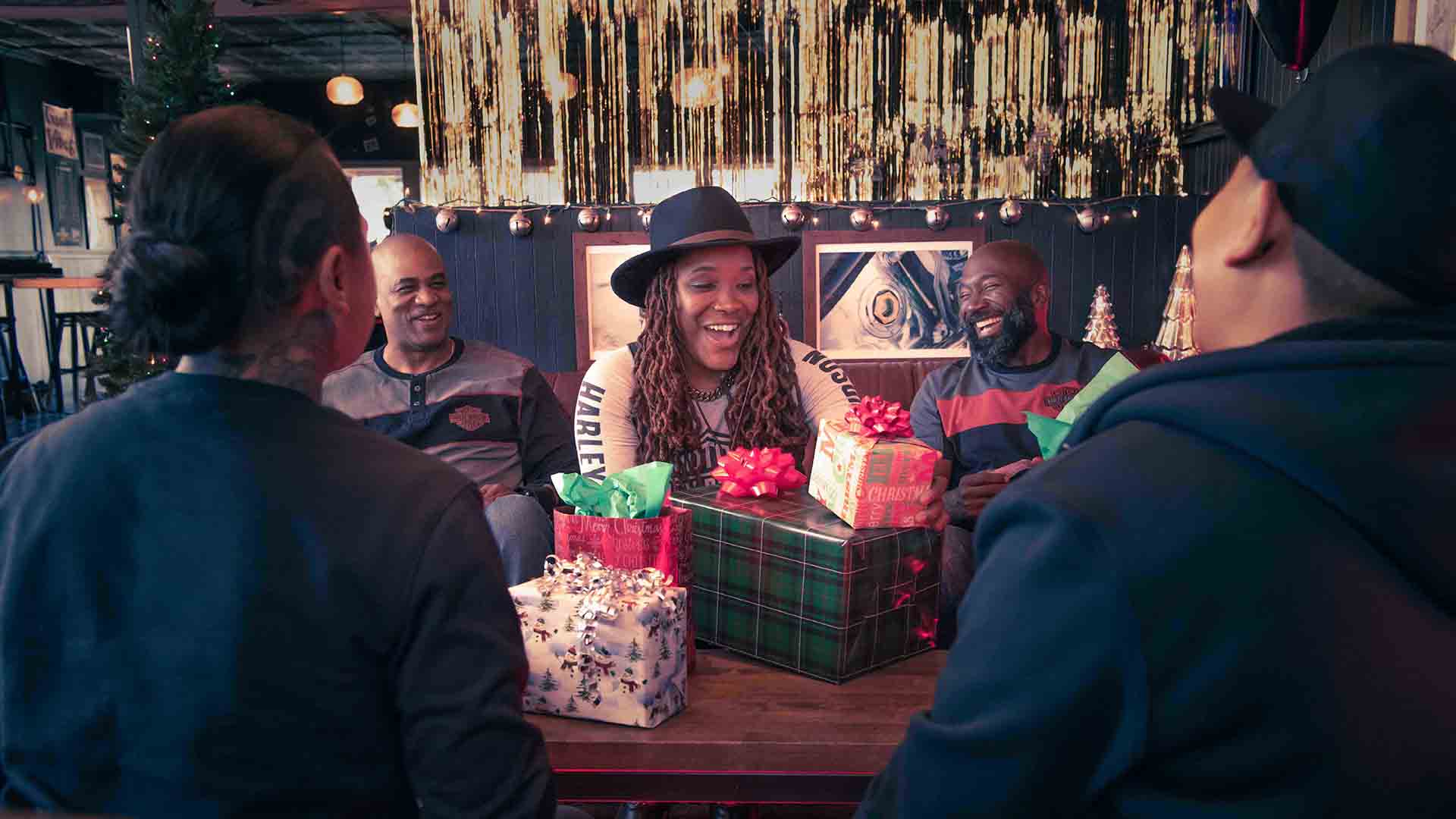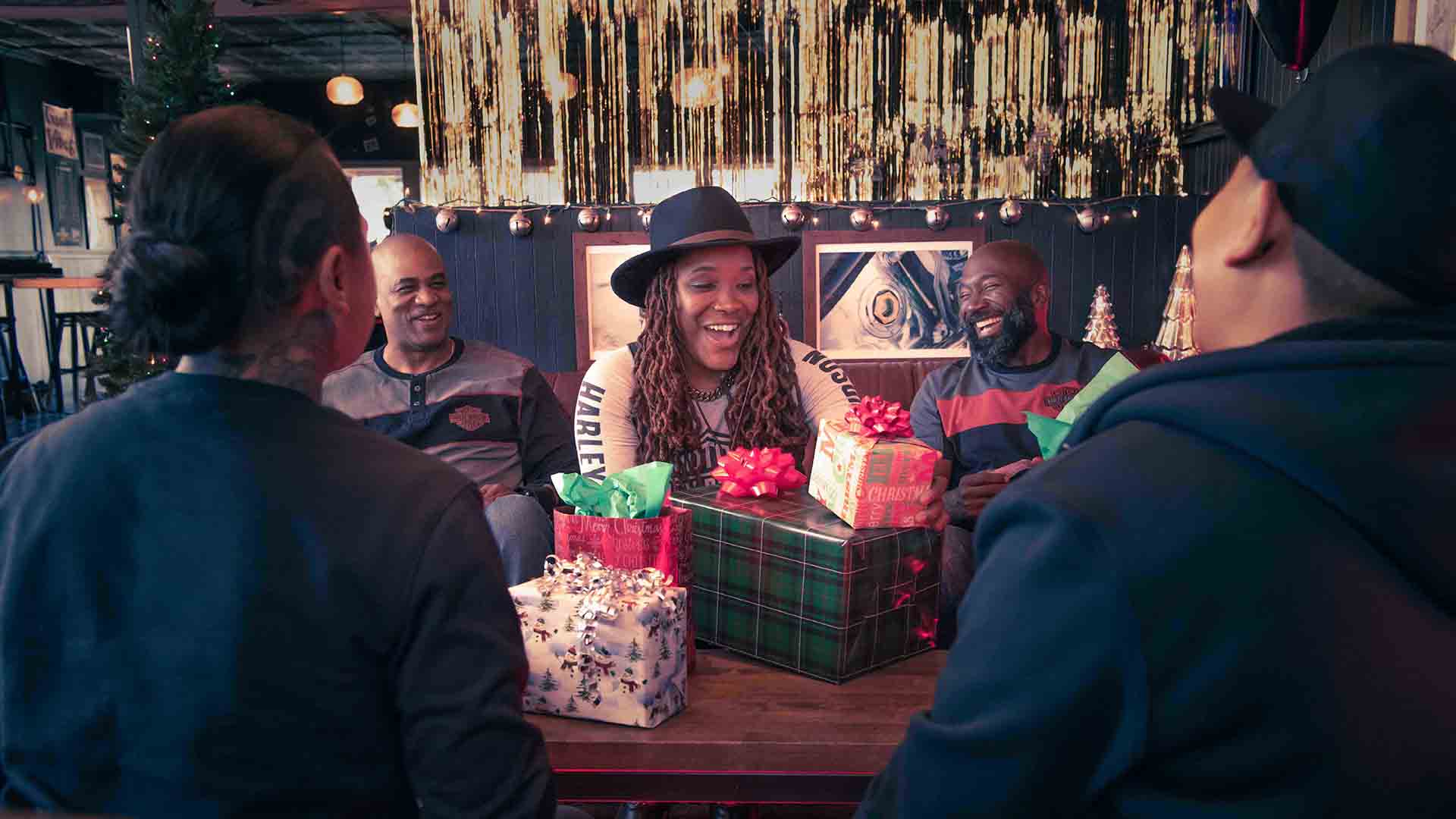 Harley-Davidson kicks off the holiday season with some great deals on your favorite parts and accessories. Beginning Wednesday, November 23, limited-time special prices on select Black Friday t-shirts, jackets, hats, boots, luggage and more are available online at hd.com/BlackFriday and at retailers through December 4, 2022. Save up to 30% and get a head start on all your wish lists.
stocking filler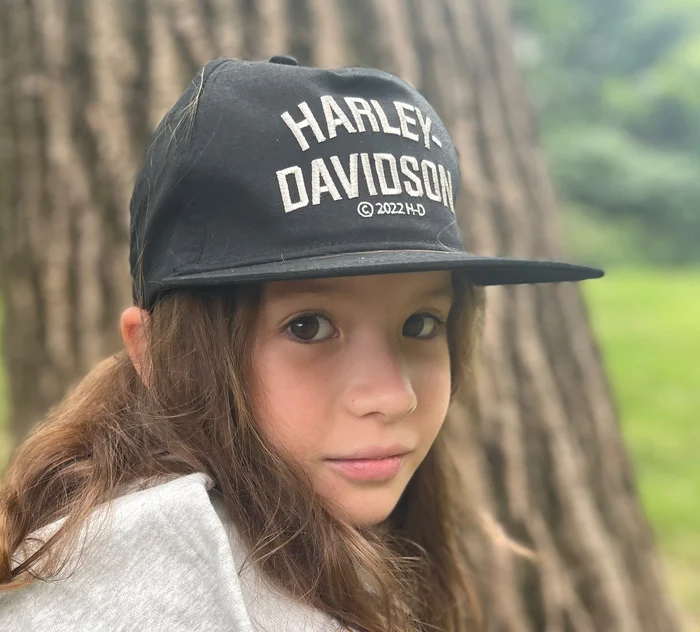 Treat your hands to warmth on and off the bike Maverick Mixed Media Gloves. These fully lined goatskin gloves are made with stretch nylon canvas and polyester mesh panels for a warm feel that also welcomes airflow. Let him take his beer tasting to a whole new level HD stainless steel growler kit. Give this to the aspiring motorcyclist youth Flat brim hat with snap button closure in twill You will wear it with pride.
take off your looks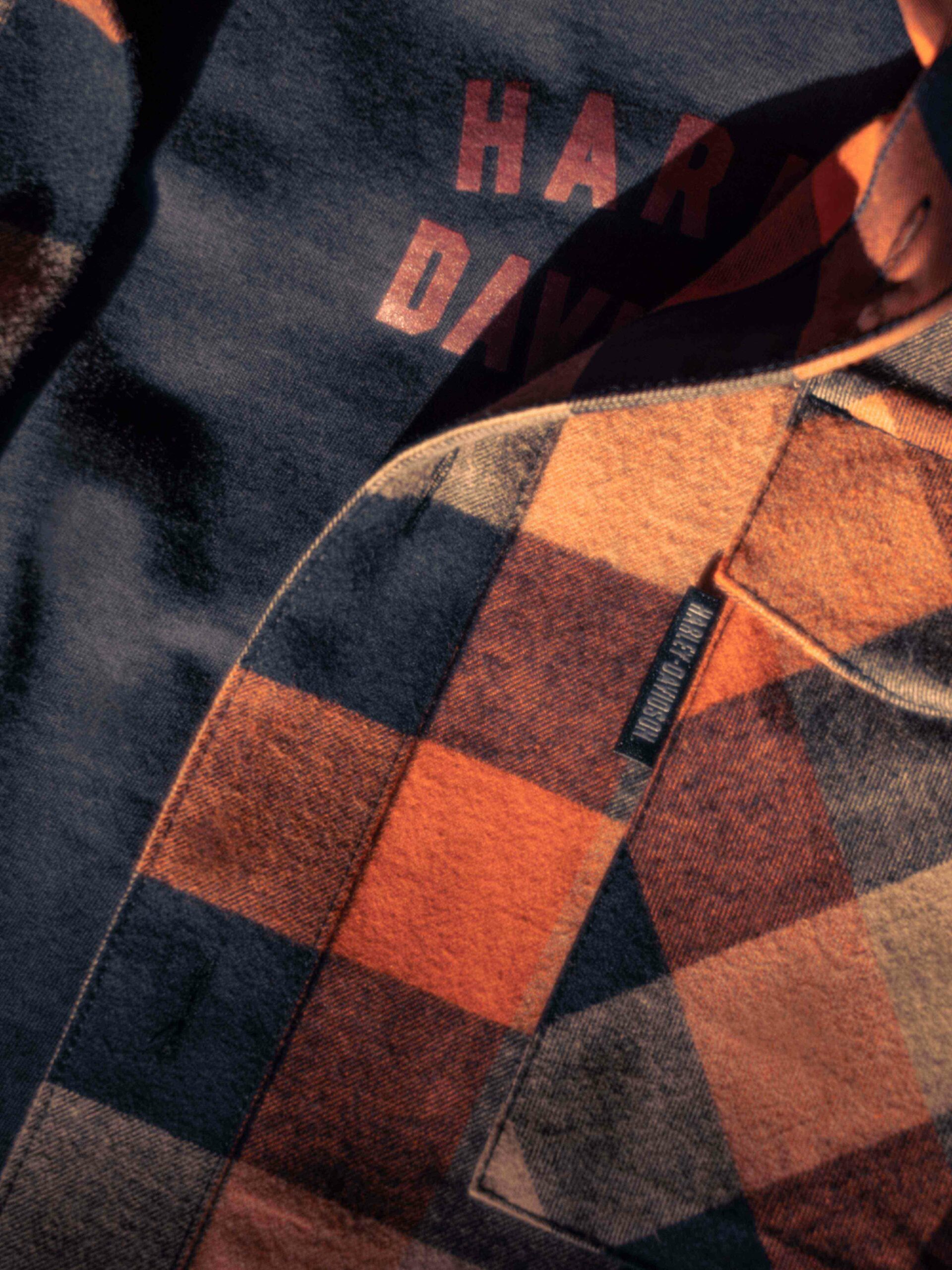 Give a gift that will make your loved ones look good and feel confident by giving them stylish clothes. For example, flannel shirts and plaid shirts can keep them warm and toasty this holiday season while adding flair men and Women. With a variety of color and style options, you can find the right fit for everyone on your list. For those looking to give a more luxurious gift, the Maverick Leather Biker Jacket is for Women and men is the way to go.
Support military heroes this holiday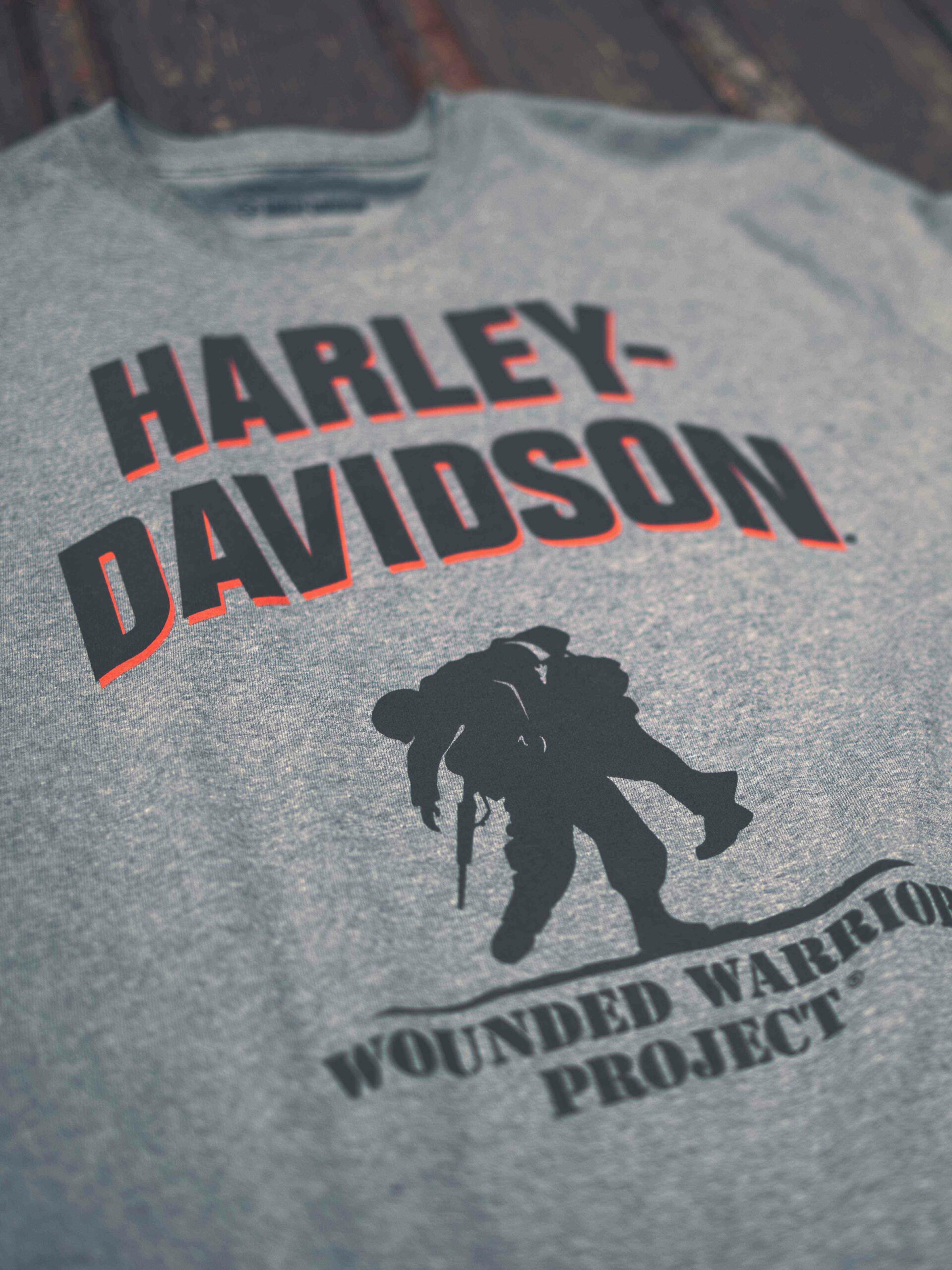 Start a new tradition – give gifts they'll feel good about this holiday season when you shop from our Wounded Warrior Project Collection. Complete your mission to help veterans and their families by ordering new items like the Harley-Davidson Wounded Warrior Project Men's Pullover Hoodie or the ladies You in Every Hero Long Sleeve T-Shirt. Your purchase of this special edition will benefit motorcycle initiatives aimed at helping wounded warriors treat their invisible wounds, improve their resilience and empower them to lead productive and fulfilling lives.
Accessories for every bike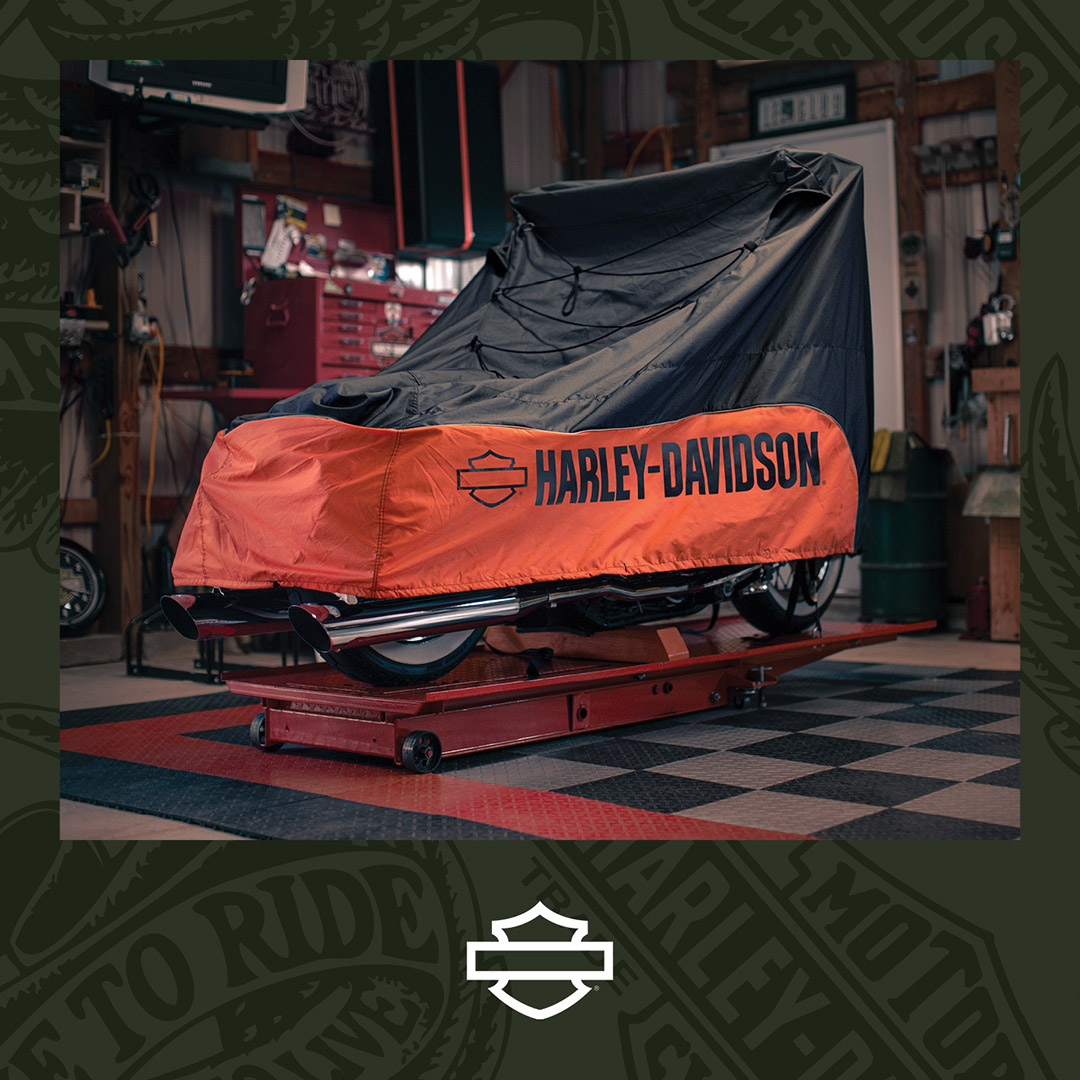 An essential travel companion Compact air compressor is an all-in-one pump that connects to your bike's battery charging harness and features a built-in pressure gauge from 0 to 160 psi and a bright LED work light. In the garage, A helmet holder keeps helmets secure and out of the way with its rigid steel hook, durable electro-coated finish and soft rubber edges to protect the helmet's finish. Give away storage space with the Onyx Premium Luggage Day Bag this is the ideal size for a day trip. Between the rides Premium indoor motorcycle cover protects a bike from dust and scratches, while its breathable, luxuriously soft microfiber helps minimize corrosion during short or long-term storage.
Give a new adventure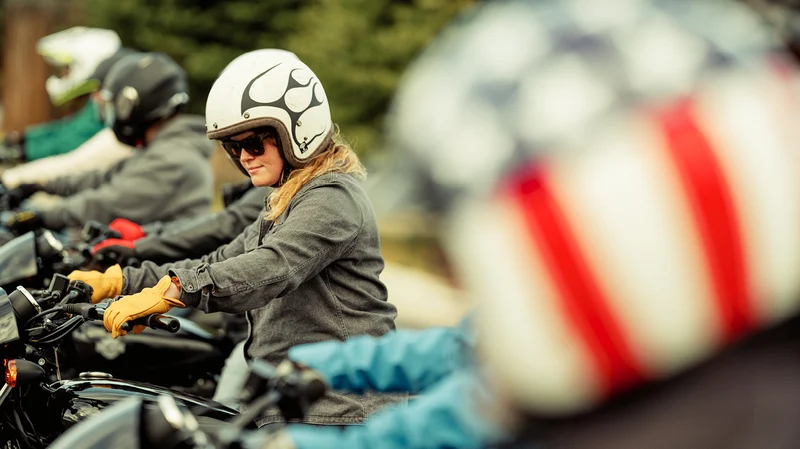 There's always that one friend or family member who has everything under the sun. Instead of finding the perfect physical item this year, give them an adventurous experience they will remember for years to come. That Harley-Davidson Riding Academy course for new riders is a unique option that allows the adventure seeker in your life to confidently ride two wheels in just one weekend. Available at select Harley-Davidson dealerships across the United States, the New Rider Course provides you with expert instruction from Harley-Davidson Certified Instructors. send in digital gift card by email or by plastic card with flexible delivery options. It's a gift that passes on – endless miles, adventures and memories.
Check out the full guide for more gifting inspiration on-line or in an authorized Harley-Davidson dealer close to you In addition, 10% of the manufacturer's suggested retail price of items purchased from The Wounded Warrior Project Collection will be donated to the Wounded Warrior Project.
MotoGP: 'Playing with Four [Ducati] Teams is Not an Ideal Situation'
This year showed a lot of red the MotoGP grid.
Between Ducati's factory team, Pramac Racing, Gresini race and the VR46 Racing teamEight riders were rolled onto the grid – and that was Sheer numbers paid off for the Bologna-based bike brandDucati's sporting director for the Corse team doesn't think a third of the Grand Prix grid will rev up Ducati is an ideal situation "medium or long term".
"Playing with four teams is not an ideal situation" admits Paolo Ciabatti www.speedweek.com (quoted via motorcycling).
It's not just the game's monopoly either; Because each racer needs an extra bike, Ducati had to shell out pennies to create 16 bikes for the 2022 season.
With Ducati's teams likely to be running in a similar fashion until their deals are finalized in late 2024, we look forward to seeing how the Italians approach next season's shenanigans.
Stay up to date with our newsletter; She goes out twice a week, brimming with the best of the newest (no fillers – promised).
Drop a comment below and let us know what you think, and as always – stay safe on the Twisties.
New Track-Only KTM RC8C Sells Out in Just Over 2 Minutes
You heard me right.
From 2 minutes and 38 seconds after the debut of KTM's new limited edition track-only supersport hoonerthe whole year 2023 KTM RC8C Fleet sold out.
All 200 units can be accounted for, but hey – there is still a waiting list (should any fool decide to let go of their cutting edge piece of beauty, which we think is unlikely).
According to the report of motorcyclingthe Austrians used their digital sales platform "to offer buyers a direct way to secure their bike once sales open."
Of those who have used the platform, 30 lucky riders have signed up for a KTM handover event in Valencia, Spain, where they will receive their beloved bike along with the experience of a lifetime.
So what's the point? the 2023 KTM RC 8Cyou ask?
Let's start with the fact that this pure racing monster was developed in cooperation with Kramer Motorcycles. Kramer only makes purpose-built competition machines for the competition circuit, so you know you're getting a machine that's as high quality as it is serious.
Added to this is the fact that "The KTM RC 8C features high-end, high-performance racing components with an upgraded LC8c stock engine for easier maintenance and parts availability." and you're fluent in the language of track days, where the RC 8C will be more than capable of presenting itself "Highest performance and handling without the need for overly sophisticated electronics."
Stay tuned as we see people trying out these bikes – it will be worth it, that's for sure.
Drop a comment below and let us know what you think, and as always – stay safe on the Twisties.
*Media related to KTM*